508 #93: Faceplant
posted by Mike on November 20th, 2009
508 is a show about Worcester. This week, Mike and Brendan discuss a skateboarding accident.
[display_podcast]
Audio: mp3 link, other formats, feed
Video: Downloads and other formats
This week's top story: US Rep. Jim McGovern skateboarded with Stephen Colbert. Mike compares his falling off the board to former Worcester Mayor Tim Murray's disavowal of metal. (We previously tried to help Mr. Murray with his metal problem; we will make efforts to help Mr. McGovern as well.)
Also: Happy birthday Jim!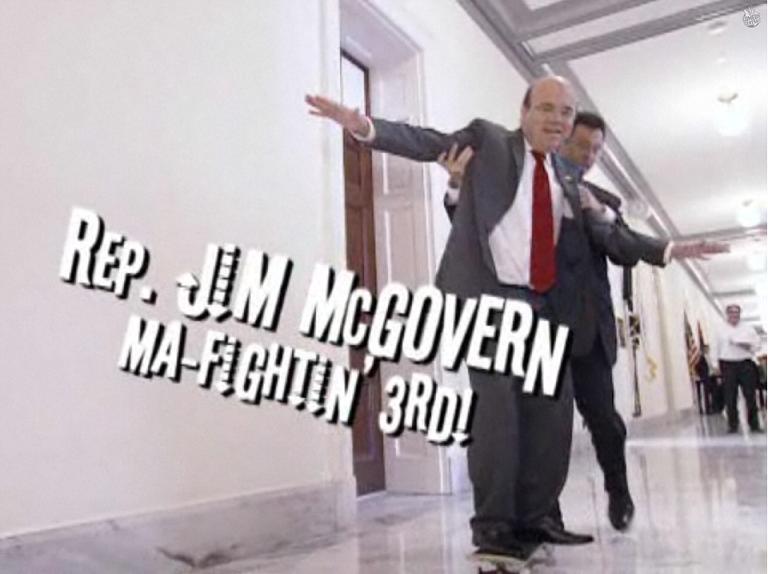 (screenshot by Jeff Barnard)
Worcesterites are working towards a local green economy; the Neighborhood Network Center celebrated 10 years; Dismas House has a farm; the day after Thanksgiving is "Buy Nothing Day"; Brendan likes kids.woot.com; VegWorcester is holding a "feed-in" at the Shrewsbury Street McDonald's on Saturday; you might listen to jazz and look at art at the Dzian Gallery Saturday night, or enjoy music and film about psychoanalysis at Clark on Saturday.
The T&G followed Gary Rosen in using chess as an incoherent metaphor for local politics. (Do the proportions of the chess pieces imply our local pols are pawns?)

(photo: Drew Wilson)
Brendan explains the grand issue of local political succession. Mike's mushrooms are finally growing. We recommend the Nicole, Worcester blog.