Holy Cross Magazine, Spring 2003
posted by Mike on March 20th, 2013
I was out of town in 2003, so I never saw this before. Thanks to a friend for bringing it to my attention.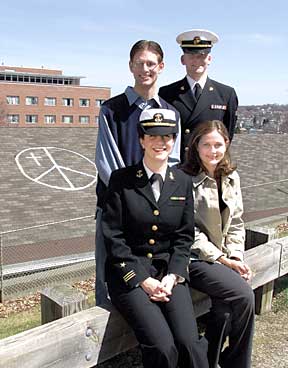 Front Cover/Back Cover
Andrew Sullivan has been linking to some of the arguments made for war in 2002/2003, as well as the thoughts of those folks 10 years later. I opposed the war at the time (wrote letters, demonstrated), but I don't take any credit for that. I don't have superior skills at foreign policy analysis, just a cautious eye when reading the news and a mild bias against violent solutions.