Imagine no more slogans
posted by Mike on May 27th, 2008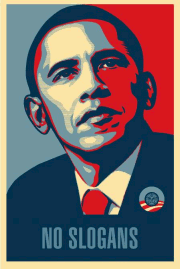 This Thursday, May 29, the City of Worcester, which has suffered under many a failed and crappy slogan, will unite without any slogans at all and drink some beers.
Worcester's slogans include Do You Woo, The Heart of the Commonwealth, City that Reads, City on the Move, Moving in the Right Direction, Choose Worcester, Right Place/Right Time, and So Much/So Close. Discussion thread here.
Worcester has a few decent slogans mixed in there: Paris of the Eighties, Port au Prince of the Nineties, and The City that Screws Turtles all come to mind.
I say rejecting these slogans is a small price to pay for a day without the rest.