Catholic Worker press credentials
posted by Mike on February 14th, 2009
Matt Daloisio was planning to attend a Move America Forward press conference last week to ask some hard questions, and involved me in his scheme to make a "press pass."

We started with this one, apparently used by journalist Patrick O'Neill: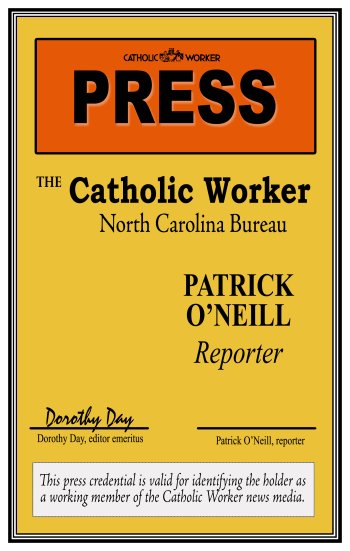 Matt has co-edited a book, and is Associate Editor of The Catholic Worker, but neither of these gets you paper credentials. So, severely sleep-deprived, we made this masterpiece:
Yes, the ZIP code is invalid. But it worked.
I'm sure people have made their own CW press credentials dozens or hundreds of times down through the years. Any stories or examples out there?