Fourth Sunday of Advent, 2012
posted by Mike on December 23rd, 2012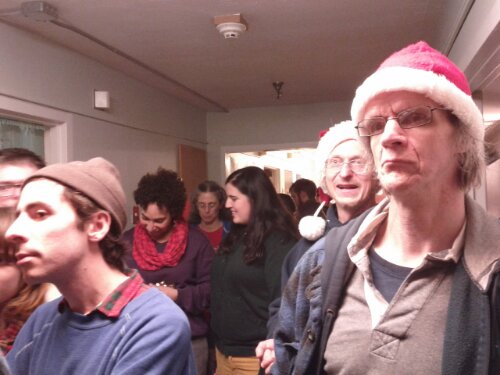 You will grieve, but your grief will become joy.
–John 16:20
Today, as usual for the fourth Sunday of Advent, Worcester Catholic Workers and friends gathered to Christmas carol. We numbered a mighty 21 this year, and visited a nursing home and people around the neighborhood.
It is not true that violence and hatred should have the last word,
and that war and destruction rule forever—
This is true: Unto us a child is born, unto us a Son is given,
and the government shall be upon his shoulder,
his name shall be called wonderful councilor, mighty God,
the Everlasting, the Prince of peace.
—Daniel Berrigan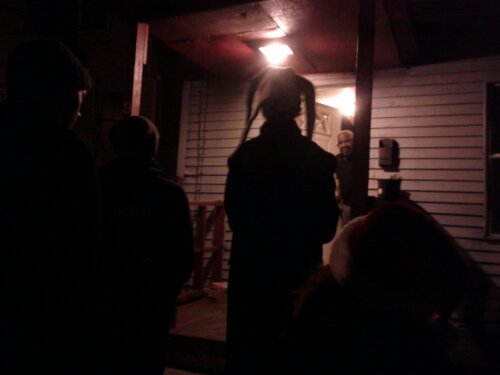 Items
From now until Epiphany, if you download a Christmas album from Michael Iafrate, he'll donate all the money to the Catholic Peace Fellowship.
Dorothy Day is on the road to official sainthood–the Catholic News Service has a series of videos about her. "Anarchist. Protester. Advocate for the poor. A saint for our time?"
Finally, Christmas is a cozy time, and Bilbo Baggins's house is one of the coziest places in literature, so you may enjoy: Food in The Hobbit.