Holy Week items
posted by Mike on April 3rd, 2010
On Palm Sunday many churchgoers hold palms during the service. I'm used to seeing people weave them into large crosses. Here are two smaller (East African?) designs that I saw for the first time.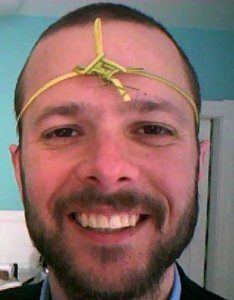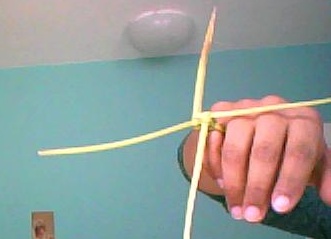 "Song for Holy Saturday"
Following tradition, here's a link to this poem by James K. Baxter.
"Enjoy the Silence: Triduum, sexual abuse, and the disappearance of the crucified"
Michael Iafrate:
It is truly difficult to hear the continued reports of children raped by priests and not be struck by the presence of the Crucified One there. But this presence is denied—"I do not know the man!"—each and every time church leaders and members alike remain silent or utter words of defensiveness that embarrassingly fill nearly every news story or ecclesial statement covering the abuse.